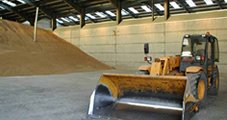 RSG provides the full spectrum of concrete structures for agriculture. Whether you need silage clamps, slurry containment, grain storage or complete dairy units, whatever your agricultural needs, we can provide the structure you for you.
We use a variety of prestressed and precast products to build concrete farm walling quickly and cost-effectively and we use in situ cast concrete wherever it is required.
In addition to walling, many of our agricultural structures also use steel frames and tensioned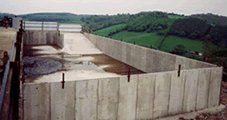 membrane roofing too, both of which we provide.
Our building products and services can be delivered in a complete package which includes design, sourcing the right materials at the best prices and construction. This will improve your project's efficiency as you will only ever be dealing with one company.
The owners of RSG have farming backgrounds, enabling us to fully understand the requirements of customers needing concrete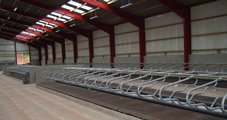 structures for agriculture.
And we are completely independent of all suppliers which means we not only provide you with truly impartial advice on which materials best suit your needs but also we can buy them from the most cost-effective sources.
So if you are looking for concrete farm walling or more, whatever the size of the project, RSG Structures can provide the solution.