Concrete is the most widely used material in the construction of attenuation tanks and soak-away systems.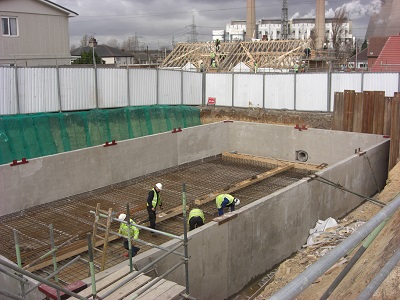 Concrete attenuation tanks are widely used in sustainable drainage (SuDS) and retrofit schemes, infiltration and soak-away systems, highways and infrastructure projects, car parks, housing and commercial property developments, industrial construction and also in rainwater harvesting.
Precast concrete is both easy to work with and can provide a totally reliable, long-lasting and cost-effective solution in any of these situations.
We offer the full package for concrete attenuation tanks and soak-away systems to make the project simpler and less time-consuming for our customers. This package can include the design of the whole structure, sourcing of the chosen materials, all the necessary groundwork and construction and installation.
Design is always tailored to your specific project's needs, taking into account the space and cover depth available, any traffic overhead and the variety of fittings required.
As we are totally independent of all our suppliers, we can provide you with impartial advice to ensure that your attenuation tank project will use the right materials for the job and the most cost-effective sources.