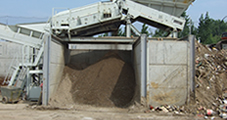 Waste, Recycling and Composting
Supplied for their advantage over traditional methods, precast and prestressed wall systems can offer greater speed of erection, strength and quality control. Within the waste, recycling and composting sector uses include energy crop silage clamps for anaerobic digestion, robust push walls, bunker walls and skip bays. We also construct compost tunnels with either prestressed or cast in-situ walls and roofs.
Retaining walls, basements and underground car parks
Designed for each specific loading criteria, height and layout, precast and prestressed walls offer a cost effective, speedy solution. Our highly trained groundwork and erection crews will simply erect the walling systems or construct the complete below ground structure. We also construct walls using other systems such as in-situ concrete, gabion basket, timber crib, if this is more suitable for the project.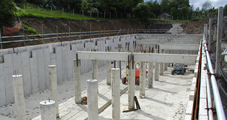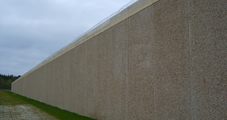 Security, Fire and Blast Walling
We can supply and install walling systems for prison security walls; fire rated party walls within buildings or around office blocks and fire/blast walls to transformers on power/sub stations.
Marine, Water Industry and Tank Construction
Our confined space trained operatives can construct precast and cast in-situ concrete attenuation tanks, above or below ground fire tanks in concrete or steel construction, baffle walls in sewage treatment tanks, flood defence systems , wave deflectors and bund walls to fuel terminals.