A new materials recovery facility (MRF) design and build has been completed by RSG Structures in South-East London.
The concrete-walled store with a tensioned-membrane roof measures 22m x 12m and was built in Charlton for Waste Management Resources Ltd (WMR) who were relocating their facilities.
The building provides a structure where lorries can tip waste from building sites which is then sorted into different factions using a variety of equipment housed there.
The plot of land, however, was very narrow and, with space at a premium, the design had to provide easy access for heavy vehicles, allow roof height for tipping and room for sorting materials.
Gareth Neale, of RSG Structures, designed the structure and priced the project to meet WMR's requirements. Once approved, RSG also carried out the groundwork, sourced the materials and managed the entire build.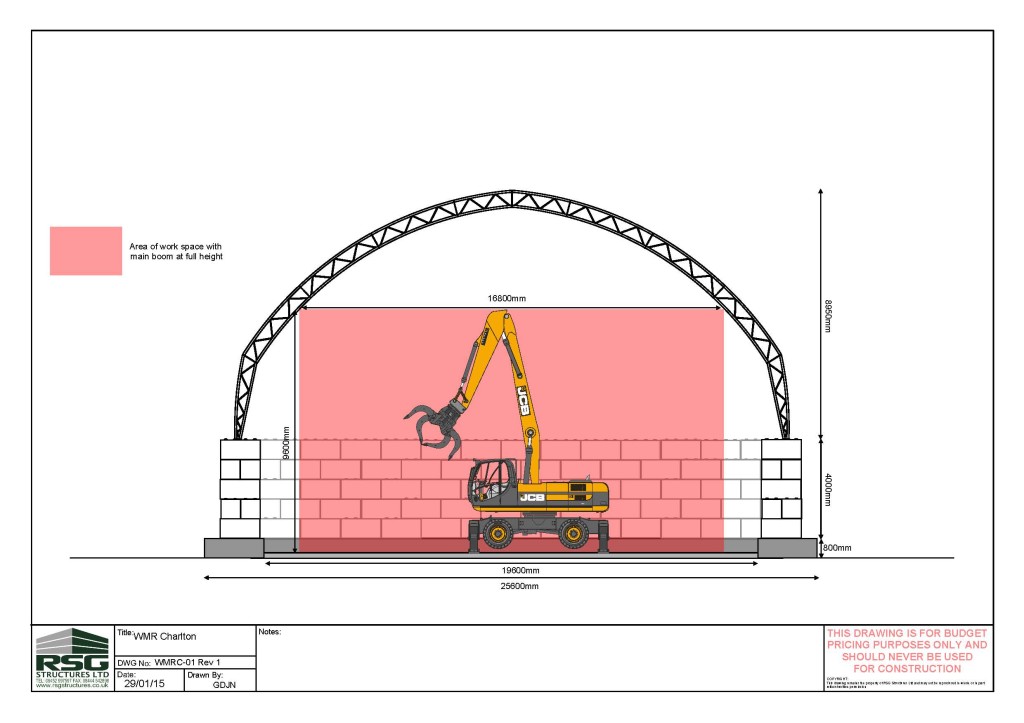 From initial designs to having an operational facility, the project took just four months.
WMR Operations Director Graham Down said: "As RSG are a totally independent company they could offer unbiased advice on what the best solution was for us regarding design and materials, without favouring any particular supplier.
"They were also able to provide a total solution, from design to build, which made it very easy for us to manage. The project ran like clockwork."
Gareth Neale said: "An MRF design and build like this is relatively straight forward for us as we have more than 10 years' experience working on this kind of project.
"Our client was provided with technical drawings and explanations, illustrating how the designs would work with their operations. The drawings were then adjusted to arrive at the chosen solution.
"We then managed the construction from beginning to end and were on hand to ensure it progressed smoothly and was completed on time and within budget."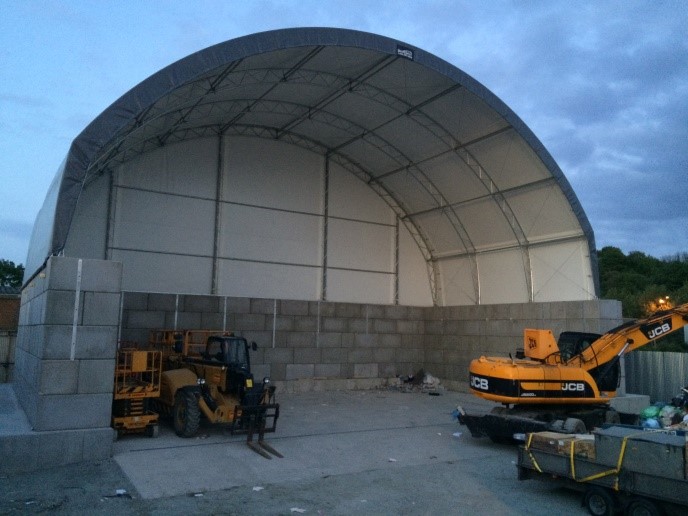 The building, completed in April 2014, has been a total success and has helped WMR focus on removing organics and recyclables from incoming waste streams in which they have achieved recovery rates of more than 96%.
The bespoke design is adaptable across a range of sectors, from agriculture to local authority salt stores.
For more information about this project or other services, contact Gareth Neale at RSG Structures.